Books
Books
The Blurb
Have you ever tried to say "merci beaucoup" and accidentally complimented someone on their cute backside? Assumed that being first in line for service at a French shop or bar meant that you would actually get served next? Been taken to what you've been assured is the perfect house deep in the countryside, only to find there's no electricity or running water?
If the answer to any of the above is "oui", Talk to the Snail is the book for you.
Find out how to get served in a restaurant; learn to be exquisitely polite - and brutally rude - at the same time; discover the language of love, sex and smoking (not necessarily in that order). It's all here in this funny, informative, seriously useful guide on how to get what you really want from the French. With advice on essential phrases and bons mots to cover all eventualities, and illustrated with witty real-life anecdotes, Talk to the Snail is a book that no self-respecting Francophile - or Francophobe - can afford to be without.
The Chapters
1 Thou shalt be wrong (if you're not French) – Why every Frenchman is Monsieur Right.
2 Thou shalt not work – Why long weekends are good for the French economy.
3 Thou shalt eat – Just because it smells of pig's droppings doesn't mean it'll taste like them.
4 Thou shalt be ill – Getting the best out of the French national drug habit.
5 Thou shalt speak French– Fun ways to mispronounce words and offend people.
6 Thou shalt not sing (in tune, anyway) – A French artiste says, 'pretentious, moi?'
7 Thou shalt not know – Don't mention the war, nuclear power, tax or structural surveys.
8 Thou shalt not love thy neighbour – Oui, I am smoking into your dinner, et alors?
9 Thou shalt not be served – Garçon? Waiter? Bonjour? Oh, forget it.
10 Thou shalt be polite (and simultaneously rude) – Bonjour Madame, vous êtes une idiote.
11 Thou shalt say 'I Love You' – The perils of French-style amour.
A Little History
I'd been playing around with the idea for Talk to the Snail for a while, and had started giving talks about living in France that I divided up into 'commandments'. They were rather long commandments, I seem to remember, along the lines of 'if you go to Paris, don't assume that just because the drivers refuse to stop at red lights and try to run you over, that they hate you personally'.
I'd then tell a few traffic-related anecdotes. I had several similar commandments, all of which inspired a bunch of anecdotes, and I found I could keep this up for ages. Once, I was even moaned at by the person who'd organized the event. 'OK it was funny,' she told me, 'but you went on so long I didn't have time to sell them any books at the end.'
So I started writing it down, and shortened the commandments to things like 'thou shalt not love thy neighbour' and 'thou shalt not work'. I still couldn't cram the French into just ten commandments, though. They're much too complicated for that.
Even though I was forced to do eleven commandments, writing the book was a blast, because I was given complete freedom by the publishers.
I said I wanted to open each chapter with a photo, and chose the pictures myself, my main criterion being that they inspired a stupid caption.
I also wrote an index that is genuinely helpful, but also a joke in itself, full of references like 'Alcohol, see Driving', 'Restaurant, see Bacteria', and 'Weekends, long, frequency of'.
People have asked me where the title came from. It's based on a joke. Originally, I was going to tell the joke in the book, but I made the mistake of trying it out first on prime-time French radio. I speak good French, and told the joke pretty well, even if I do say so myself, but when I delivered the punchline, the radio silence was apparently longer than anything France had suffered since 1940.
Here's the joke. Feel free to click to another website if you want to avoid it.
A Frenchman goes into an English pub carrying a giant snail.
The barman says, 'Jesus, where did you get that?'
And the snail says, 'In France, there are loads of them.'
If the joke is funny, I think it's because it displaces the Frenchman from where he thinks he belongs – at the centre of the universe. You can almost hear him saying, 'But why he tok to ze snell? Snells don't tok.'
On the contrary, I'd say – if you want to know France, don't ask a Frenchman. He'll only give you the version he wants you to hear. Oh, oui, we are such great lovers, and our food is the best in the world, etc etc.
He won't mention that French women have just about the highest Prozac consumption in the world, which suggests that maybe French males aren't so hot at keeping their women happy. Or that the French are mad about hamburgers, and if you go to the boulevard Saint Germain on an average winter lunchtime (when there are fewer tourists and the café terraces are empty), the American burger bars will have more Parisian customers than the traditional French cafés.
The snail, though, will tell you the truth about France. Well, my snail tries to, anyway.
And yet again, just because I have a laugh at the French, don't think I hate them or their country. I love living here, and the book also contains hymns of praise to the 35-hour week, the French health service, the balanced diet, and their love of all things related to their lifestyle.
And as if to confirm this, while Talk to the Snail was being published in English, the French translation of A Year in the Merde – called God Save la France – came out in a pocket edition and started selling like hot croissants. The French know that I'm not looking down on them. I'm teasing them, and you only tease people if you feel affection for them.
Reviews
"Stephen Clarke presents 10 (actually 11) commandments that try to explain the French to the non-French. He does a masterful job." Chicago Tribune.
"Hilarious and absolutely spot-on." The Australian.
" T e n k s iaz k a futro z odbytnica od pewien pies !" Warsaw International Book Review (Comedy Section).
Mes livres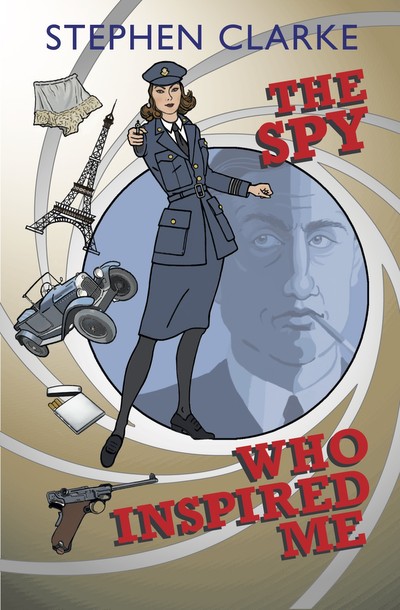 Paru en october 2020
Aux éditions pAf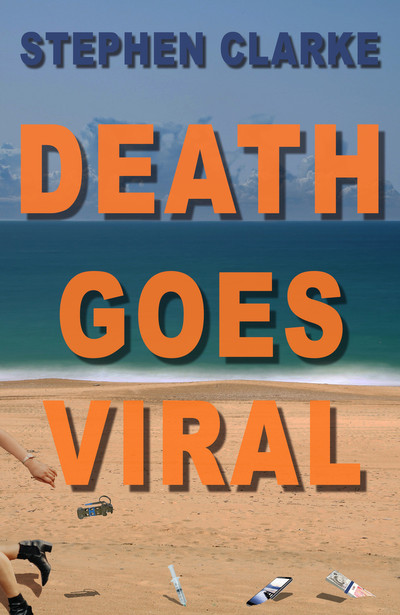 Paru en december 2019
Aux éditions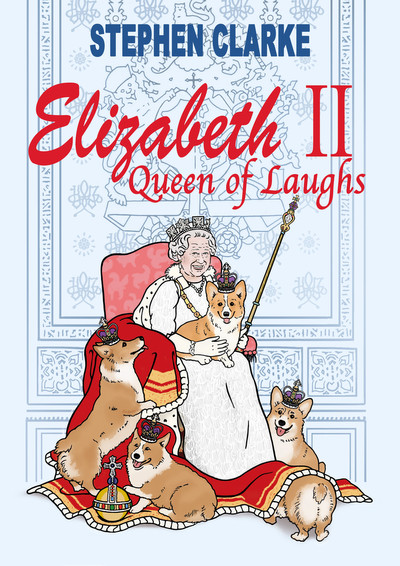 Paru en november 2018
Aux éditions
Mes dernières news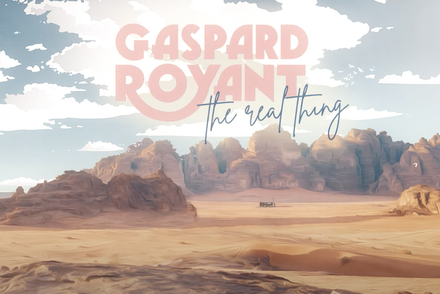 News
Anglo-French pop lyricist
publié le 02/05/2022
I've co-written the lyrics on a new pop-soul-rock-chanson album Lire la suite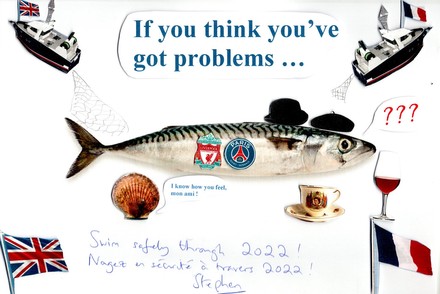 News
Happy 2022
publié le 03/01/2022
Who'd be a mackerel? Lire la suite