Prev news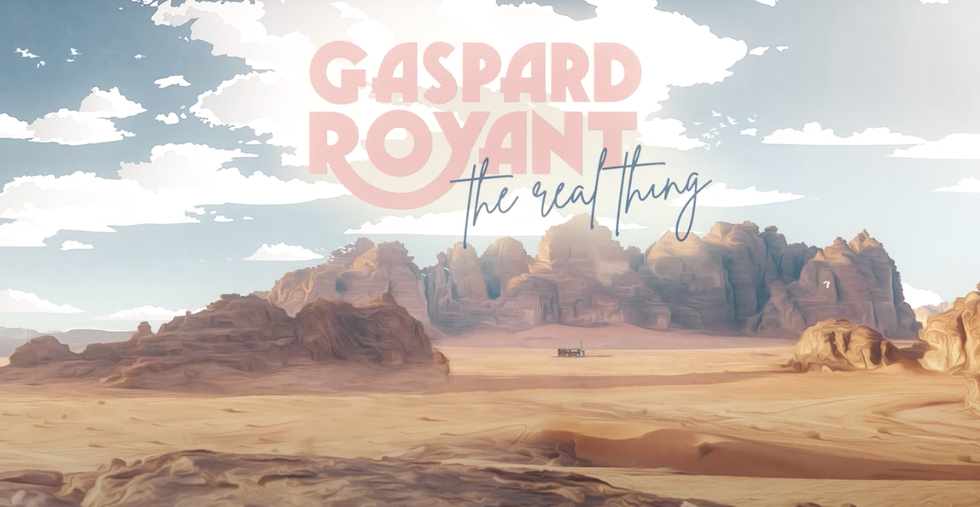 I've co-written the lyrics on a new pop-soul-rock-chanson album
I'm co-lyricist on the new album – in English – by French singer Gaspard Royant.
Best thing to do is just listen. If you want the back story, read on after the links.
The Real Thing, the first single off the album
I've always written songs, first for the bands I used to play in, then for myself for comic effect, and for a stand-up, so I was delighted when Gaspard Royant's manager asked me if I wanted to work with him on his new album. 
They sent me a demo of a really catchy tune and some words in English. Now call me a linguoracist snob, but it's almost impossible for non-Anglos to write good song lyrics in English. You can always, always hear that they're written by someone whose first language is something else. (I mean, "dancing queen, feel the beat of the tambourine"? Come on...). That's not a criticism. When I speak French, you can always hear that I'm English. When someone like Jane Birkin sings French, you wonder if she's ever actually been to France, and she's lived here for half a century. It's a fact of linguistic life. 
Gaspard, though, wanted everything to sound totally English, so we set to it, and i reworked twelve of his new songs so that you'd think the lyrics were born and bred in Shoreditch. He speaks perfect English, especially when he sings (he made an album with Edwyn Collins) so it all sounds just right. 
Lyrically, I'm a huge fan of Paul McCartney (of course), Amy Winehouse, Evan Dando of the Lemonheads, Irving Berlin, Noel Coward, to name a few, all of them great exponents of the rhyme, so I took my time (get it?) and without being a pretentious twit I think we've turned out a great set of lyrics. Naturally there are some "hey hey heys" in there, but then McCartney wrote five minutes of "na na na". It's pop, dammit.
The tunes are really singalong, so I'm looking forward to doing just that when Gaspard goes on tour. I'd advise you, if you haven't done so already, to click on the links above and listen in. 
I thank you.