Prev news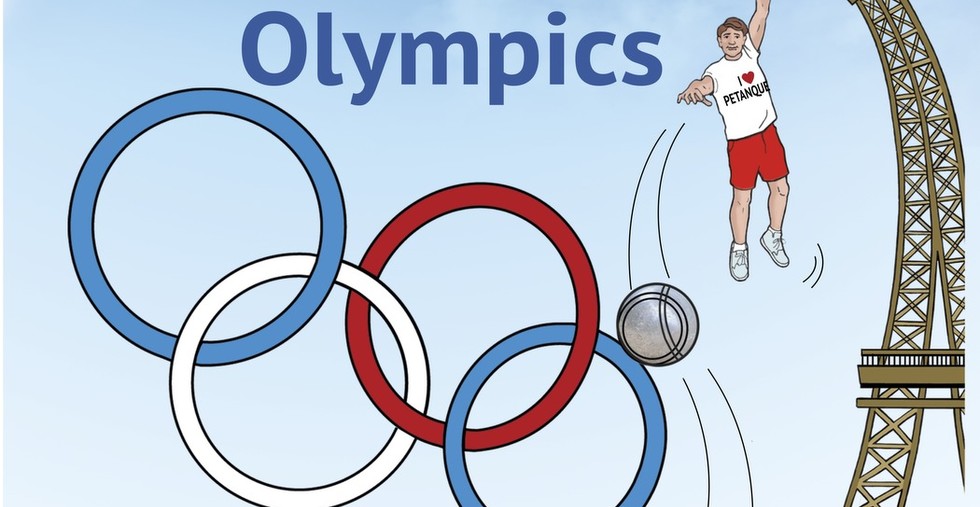 Merde at the Paris Olympics, out in November
This new chapter in the Merde saga is, of course, a deliberate attempt to cash in on the Olympics. I mean, why should I be different? As I write, countless Parisians are trying to rent out their apartments for the price of a sea-view suite in the Bahamas. I won't be doing that, because it would mean tidying up and buying a new frying pan. 
But yes, I am bringing out a novel with the O-word in the title. In my defence, I should say that this is partly because I honestly do want to point out a terrible – and very Parisian – injustice. 
Those in power in Paris like to think of themselves as cool, which is why (it seems to me) they've chosen breakdancing as their trendy new Olympic sport. I mean, if you're going to add a dance to the list of Olympic events, why not ballet? That's much more Parisian.
But more importantly, why didn't they pick pétanque? It's ultra-French. In fact, isn't it the only sport they've truly invented?    
Well, I know why the Parisian committee didn't pick it. Pétanque is not trendy, is it? It's seen as old-fashioned, the sport started by Provençal men who wanted to avoid cooking the dinner.
But in their attempt to be cool, the committee have just shown that they're out of touch with real Parisian life. Pétanque is played all over Paris, all the time. Even yesterday, when I went for a walk by the canal in spitting rain and blustery winds, there were five or six games going on. And played by players of all ages, I should add.
And that's why, in my novel, Paul West is working for a group that is staging a last-ditch attempt to get pétanque chosen as an exhibition sport. He also gets to play a real grudge match.
There are other things going on in the novel, too.
Paul meets, and falls for, a woman who has invented something brilliant - a solar panel that doesn't need sun. She doesn't need Paul, either, but he tries to make himself useful just be be near her. You'll see how well that turns out.
Paul also applies for French citizenship. He doesn't feel French at all, but he's scared of being deported post-Brexit. I know loads of British expats who've taken the plunge and now know all the words to the Marseillaise. Paul hates the lyrics to that song, and you'll see how well he manages to hide it.
What else? Oh yes, Paul's identity is stolen by a dating website. His friend Jake is trying to launch Games for the lazy, the Nolympics, and starts going out with a stand-up comedian who's even more vulgar than he is, which is saying something. And Paul's old nemesis, Elodie, is back with a vengeance.
So, lots to read then. I hope you'll do so.