Biographie
Biographie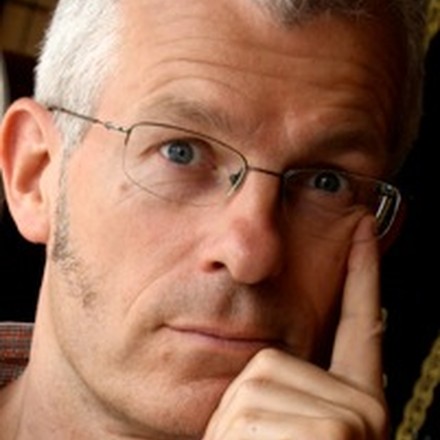 This is my life
I grew up in Bournemouth (the Bondi Beach of England), where I played bass in some of the worst rock bands in musical history before leaving town to study French and German at Oxford. 
After university, I got a series of high-powered jobs – in the wine industry (grape picking), tertiary sector (washing up in a German hotel), and in international diplomacy (teaching English to bored French businessmen).
Meanwhile I started writing novels, all of which remained unpublished due to a vast – and never before revealed – conspiracy in the global publishing industry.

I then moved to Glasgow, where I was hired to put rude words into French dictionaries - check out my work on "motherf*cker" in the Collins Robert dictionary. As soon as I heard about the possibility of a French 35-hour week, I moved to Paris and got a job as a journalist on an English-language magazine.

I kept writing fiction, and, despite fierce opposition from my bank manager, finally decided to self-publish Beam Me Up, Who Killed Beano? and A Year in the Merde via my own (fictional) company.
I began trying to sell A Year ... first, as I was living in Paris, and after three months of humping copies around the streets in a shopping trolley, I sold the book. Not only to bookshops and a few thousand on-line customers, but also to a major publisher who promised me that they had their own delivery service so I would not have to do any more heavy lifting. Well, in fact it was my newly-found agent, Susanna Lea, who landed the major publisher. And since she was looking to the future while I was still focussing on my lower back, she also secured a deal to write more Paul West adventures.
I have since written the sequel, Merde Actually, (which briefly displaced Harry Potter at number one in the UK fiction chart) the sequel to the sequel, Merde Happens, the sequel to the etc etc, and am now up to volume six, Merde in Europe.
I also do my bit for the non-fiction side of Anglo-French relations.  There's Talk to the Snail, a little book that tries to describe French society according to ten "commandments" like "thou shalt not love thy neighbour", "thou shalt be wrong" and "thou shalt not get served". My history tome 1000 Years of Annoying the French came out in March 2010, went to number one in the UK bestseller charts, and was followed a year later by Paris Revealed.
I've since updated 1000 Years... with 20,000 new words and Anglo-French stories. And produced Dirty Bertie, a biography of King Edward VII's adventures in France, and my study of French Bonapartists, How the French Won Waterloo (or Think They Did). Next, although in reverse historical order, came The French Revolution & What Went Wrong.
As a kind of extension to 1000 Years..., I was invited to curate the permanent exhibition at the Centre Culturel de l'Entente Cordiale at the Château d'Hardelot in northern France, at Hardelot in fact, near Calais. It's a beautiful little château which now takes visitors on a classy, amusing journey from 1066 to the Channel tunnel. And it has a café, too (which I didn't curate, so you're safe.)
I've written articles for pretty well every British newspaper I can think of, as well as quite a few non-British ones, like The New York Times and Le Monde. And I write song words both in French and English for some highly-talented people, the French singer Gaspard Royant for example (I co-wrote the lyrics on his album The Real Thing) and American stand-up comedian D'yan Forest, officially the world's oldest working female stand-up (ask Guinness). Yes, in short I never stop writing. But I still play bass if there are any really bad rock bands out there. Or any good but tolerant ones.